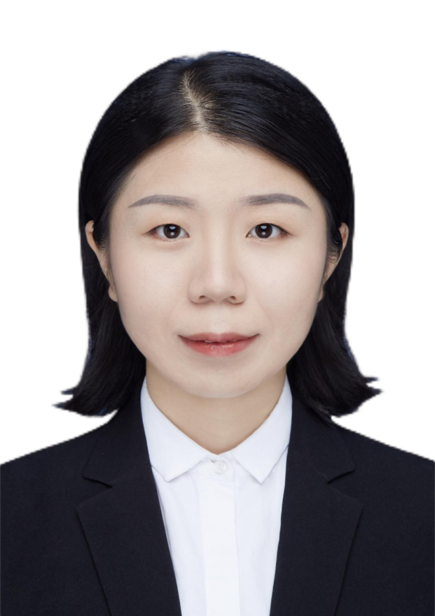 郝爽,博士,助理研究员。2012-2016年,北京师范大学化学学院,理学学士;2016-2021年,北京师范大学化学学院,无机化学理学博士;2021-2023年,天津工业大学材料科学与工程学院从事博士后研究;2023年09月加入天津工业大学材料科学与工程学院,省部共建分离膜与膜过程国家重点实验室海膜团队。
Shuang Hao, Ph.D., assistant professor, Dr. Hao received her B.E. in college of chemistry from Beijing Normal University of in 2016 and obtained her Ph.D. in Inorganic Chemistry from Beijing Normal University in 2021. From 2021 to 2023, she worked as a postdoctoral fellow at Department of Materials Science and Engineering, Tiangong University. In 2023, she joined the State Key Lab of Separation Membranes and Membrane Processes in Tiangong University as an assistant professor.
---
郝爽博士的主要研究兴趣为:耐氯抗污染聚酰胺膜的表面构建及机制研究,用于去除水中微污染物的吸附功能膜材料开发。
Dr.Hao's research interests are mainly centered around the membrane surface engineering of the chlorine-resistant and antifouling polyamide membrane, design and synthesis of adsorption functional membrane.
Publications
---
[1] S.Hao, T. Zhang, Z. Jia*. "Preparation of COF-TpPa1 membranes by chemical vapor deposition method for separation of dyes." Chemical Engineering Journal, 421 (2021): 129750.
[2] S.Hao, J. Wang, Y. Hu*, et al.  "Impact of hPG molecular size on the separation properties and antifouling performance of hPG-modified thin-film composite nanofiltration membrane" Desalination, 548(2023):116296.
[3] S.Hao, J. Xiao, Y. Hu*, et al." High flux and highly fouling-resistant polyamide reverse osmosis membrane having inner and outer zwitterion-like layers" Desalination. 565( 2023):116823.
[4] S.Hao, Z. Jia*, J. Wen, et al. "Progress in adsorptive membranes for separation–a review." Separation and Purification Technology, 255(2021):117772.
[5] Z. Jia *, S. Hao, Z. Liu. "Synthesis of BaSO4 nanoparticles with a membrane reactor: Parameter effects on membrane fouling." Journal of Membrane Science, (2017): 277-281.
[6] S. Hao, Z. Jia *, Y. Li, et al. "Facile preparation of COF composite membranes for nanofiltration by stoichiometric spraying layer by-layer self-assembly." Chemical Communications, 56 (2020):419-422.
[7] S.Hao, Z. Jia*, Covalent organic frameworks membranes: Fabrication and applications. Microporous and Mesoporous Materials, 2023: 112742.
[8] S. Hao, Y. Geng, Z. Jia*. "UV pre-activation/thermal initiated grafting of caffeic acid on PVDF for preparation of adsorptive membranes for cesium." Reactive and functional polymers,132 (2018): 120–126.
[9] S.Hao, J. Wen, Z. Jia* et al. "Preparation of COF-LZU1/PAN membranes by an evaporation/casting method for separation of dyes. " Journal of Materials Science, 55 (2020):14817-14828.
[10] S. Hao, L. Jiang, Z. Jia *, et al."Octadecylsilyl-bonded silica based novel solid phase extraction membranes. " Materials Letter,240 (2019):238–241.
[11] S.Hao, S. Li, Z. Jia*. "Tunable synthesis of Pd/COF-LZU1 for efficient catalysis in nitrophenol reduction." Journal of Nanoparticle Research, 22(2020): 270.
[12] S.Hao, Z.Jia*." Intensified adsorption of cesium by PVDF-g-caffeic acid/Prussian blue/ polytetrafluoroethylene sandwich membranes. " Desalination and Water Treatment, 181 (2020):362–368.
Awards and Honors
---
1) National Scholarship (2020)
2)Outstanding member of the "Blue Fire Plan" doctoral working group of the Ministry of Education (2020)
3)Outstanding Graduate students, Beijing (2021)
4)Outstanding Graduate students, Beijing Normal University (2021)
5)Second Prize in China's "Internet+" College Students Innovation and Entrepreneurship Competition (Beijing Division) (Team Leader, 2019)